Introducing the 2020 Kia Soul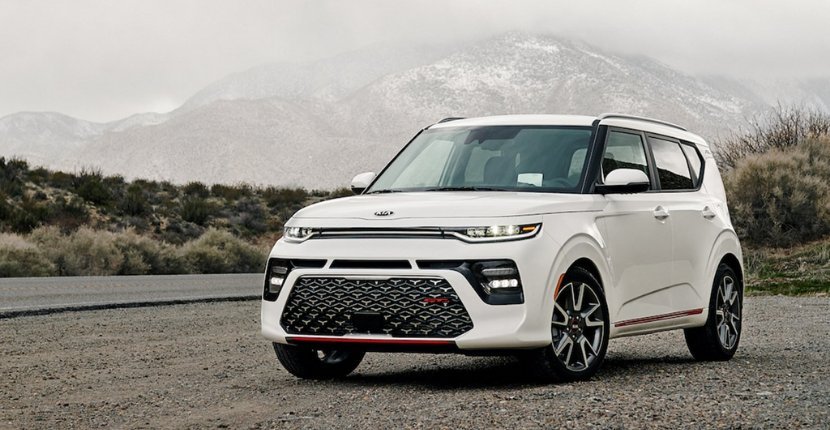 Since the production of the first Kia Soul, each model year has only gotten better. The new 2020 model is no exception. Fans got a sneak peak of what the Kia Soul will look like, and they are raving all about it. Find out why and what you can expect to see on the new model below.
All New Engine
Kia understands that people want more pep in their vehicle's step. That's why the automaker chose to use a 2.0L four-cylinder engine as its standard muscle on all 2020 Kia Souls. This engine produces 147 horsepower and works in conjunction with a six-speed manual or automatic transmission. While the vehicle may be on the compact side, its power is pretty impressive for its size thanks to the new engine.
Unbeatable Safety Features 
Although the 2020 Kia Soul is powerful on the open road, it is also extremely safe to drive. The interior and exterior of this vehicle come equipped with some of the best safety features available to date. Some of the included features are blind spot monitoring, a rear cross-traffic alert system , automatic emergency braking, as well as plenty of other features. Dual front airbags come standard on all models along with full-length side curtain airbags.
Awesome Tech
The 2020 Kia Soul comes standard with Apple CarPlay and Android Auto, allowing you to access your phone's navigation, music, contacts, messages, and more. You will be able to receive messages that are then read out to you and you have to option to voice respond or wait until after you're done driving to respond. There is a 7-inch touchscreen infotainment system in base models, and 10.2-inch touchscreen in he EX and GT-Line Turbo models. The 2020 Kia Soul has a sweet interior light show, this show includes adjustable lighting on the door panels and underneath by your feet that dance to the beat of your music. Pretty cool right?!
Plenty of Cargo Space
Do you know how to get the most use out of your storage? Kia sure does! The 2020 Kia Soul comes equipped with door panels, storage compartments, and 25 percent more cargo space than its previous year model. You will never believe just how much you can store inside this Soul. Depending on the trim level, space continues to rise when you go up in trims. Trims ranging from the LX, S, GT-Line, X-Line, EX, and GT-Line Turbo they all have the space you are looking for in a compact vehicle.
Better Fuel Economy 
The Kia Soul has an EPA estimated 27 PMG city/ 33 MPG highway/ 30 MPG combined. There is also a new electric-powered version of the Soul, but sadly it isn't available everywhere only in California and other select markets. This models has an incredible 243 miles of driving before needing a charge.
Are you wondering when you can get your hands on the new Soul? Stay up to date by Clicking here for more information about the 2020 Kia Soul, or visiting your Antioch Kia dealer to browse a great selection of vehicles for sale today! We have plenty of new and pre-owned Kia models available today.