Spring Cleaning Tips for Your Kia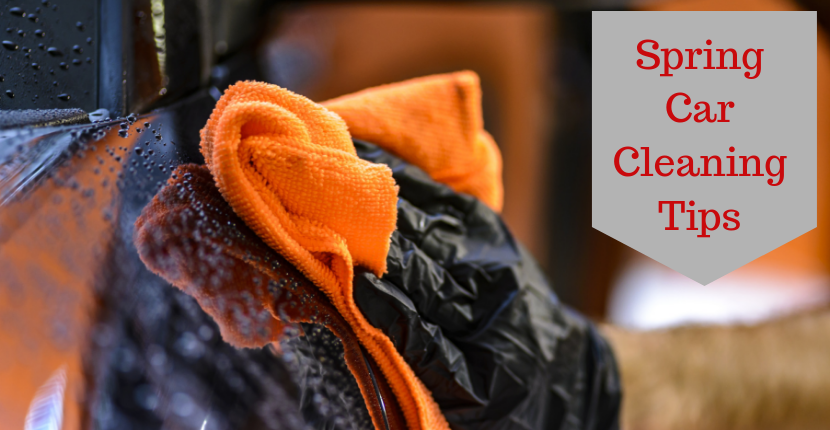 Spring cleaning is upon us and we don't just mean our house, work spaces or closets. Have you ever thought about how much time you actually spend in your vehicle? You should consider putting some time into spring cleaning your vehicles this season! Cleaning your vehicles is an important part of keeping your ride running smooth throughout the year.
Below, are some helpful spring cleaning tips:
Spend time on the interior
Vacuuming the seats and carpets rids the excess dust and dirt that may have collected during the winter. Additionally, it is beneficial to clean your vehicle's glass surfaces with a glass cleaner and wipe down the dashboard with a cloth duster.  If you have all-weather mats, check the manufacturer's website to determine the best course of action and certain products to use on it. For cloth mats, use a little water, spot cleaner, and a vinegar oil mix. You can also use the vinegar water mix to clean the windows and interior mirrors.
Battery, oil and fluid checks
Long and cold winters are hard on our vehicles. Some vehicles has monitors that sense when the oil is low, but not all do. It's common to take your vehicle in every 3,000-5,000 miles. While you're at it with checking your oil, you can flush out the transmission fluid. Take it to your Mazda of Orland Park dealer today or schedule a battery, oil and fluid check. Doing all of this while it's nice out will have you feeling good and your vehicle also, it will be thanking you later!
Rotate your tires
If it's time for an oil chance it is more than likely also time to rotate your tires and check the tire pressure. Most experts recommend every 5,000 miles because the front tires usually wear more than the back ones. This helps with the overall health of the tire and you won't be replacing your tires as often.
Wash and wax
To combat the salt from the roads, dust, dirt and grime that accumulate during winter, a complete wash is necessary. This includes washing the undercarriage, wheels, tires, and nooks and crannies. Then, you will want to rotate your vehicle's tires. In so doing, your tires will last longer, which will save you money in the long-run. It is also a good idea to wax the entire exterior of your vehicle. Salt and grime eats away at the wax on vehicles, so giving your vehicle a little TLC by waxing it will help make sure the paint looks good for years to come.
Visit your local Antioch Kia Dealer, Raymond Kia to learn more about spring cleaning tips or click here to view our expansive selection of Kia models for sale. We have an excellent top rated service center comprised of knowledgeable mechanics who are ready to help!