Kia Continues to Do Great Things in the Automotive Industry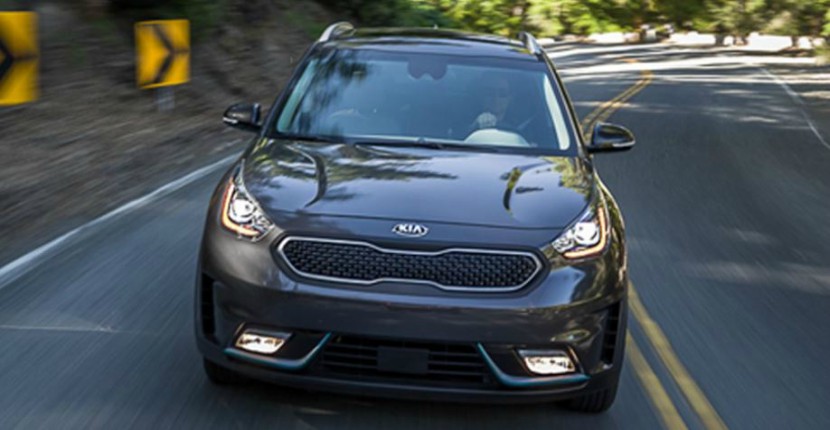 In January, when the 2018 Kia Stinger debuted at the North American International Auto Show (where it received a EyesOn Design award for Production Car Design Excellence), Kia made it clear that they can and will compete with German automakers in the premium market. They're not just here to churn out stylish and affordable cars that are reliable and have great warranties, Kia is ready to take lead and show the auto industry that risks are worth taking.
"Unlike any Kia that has come before it, the Stinger really is a dream car for us," Orth Hedrick, vice president of product planning at Kia Motors America, commented. "From its GT concept-car origins to the years of tuning and refining on the legendary Nürburgring circuit, no detail was too small to be obsessed over, and the result is simply stunning."
The Stinger—Kia's first performance car—came as an exciting surprise to auto enthusiasts worldwide. Challenging the likes of the Lexus IS, Infiniti Q50, Audi A4 and the BMW 4 Series Gran Coupe, this four-door sports car is proof that great things lie ahead for the Korean automaker.
All of this was reinforced at the 2017 Frankfurt International Motor Show when the Kia Proceed Concept was revealed. The shooting brake is a new body type for Kia and hints at styling directions for the next generation of the cee'd family, Kia designers tell us.
"The Proceed Concept represents a bold new vision of how the vibrant soul of the pro_cee'd could be reincarnated and revitalized for a new generation of performance-oriented drivers," Chief Designer (Europe) Gregory Guillaume said.
Along with this world premiere, the new Stonic and Picanto X-Line made their public debut with the upgraded Sorento. In 2019, we can look forward to seeing the Forte and K900 revamped and possibly a new large crossover, as well as a freshened Optima and Sportage at Kia dealers.
But it's not only new Kia models that are garnering the spotlight for the Korean automaker; just look at the J.D. Power Initial Quality Study from both 2016 and 2017. Kia led as king, taking the number one spot. In fact, 2016 was the first time a non-premium brand appeared at the top in 27 years. Not only did Kia have the fewest problems per 100 vehicles during the first 90 days of ownership, but five of their cars also took home accolades:
It shouldn't come as too much of a shocker though, because Kia has been building a reputation for offering good-looking, well-made cars that are comfortable and reliable. With so many options in the market, it's vital that every detail works together to peak consumers' interest.
"Buyers today have more choices than ever and are looking for vehicles that offer a superior combination of design, technology, safety, efficiency and premium amenities. The Niro, Soul, and Cadenza are prime examples of these important attributes as more people discover Kia's world-class model line every day," Hedrick said in a statement.
Selling over 3 million cars worldwide last year, Kia is one of the fastest growing brands in many global markets.  In 2016, Kia's global brand value grew 12 percent to $6.3 billion (U.S.), a seven-fold increase in the last 10 years, according to Interbrand's list of the 100 Best Global Brands. With this increase and a goal of 5 percent market share by 2020, the Korean automaker has big goals. Goals, we think, they'll be able to meet, all the while setting standards for quality and affordability across the market.
Where can you find a "Kia dealer near me" with cars garnering all of these J.D. Power accolades? Here, of course, at Raymond Kia—your Antioch, IL Kia dealer—where a diverse line-up of all the greatest Kia models await. To learn more about the Kia models for sale near me (and you), stop by or call us at (844) 338-9077!