Kia Introduces Nurburgring-tested 2018 Stinger, Its Highest-Performing Car Yet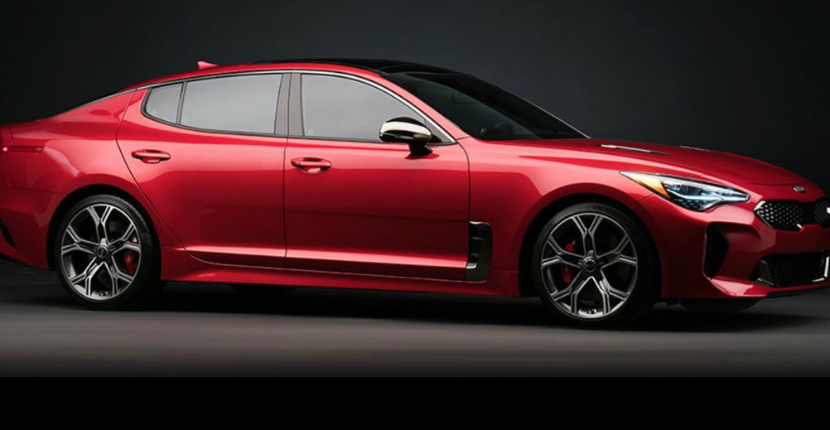 Kia Motors America recently stole the spotlight at the North American International Auto Show with the reveal of its brand new 2018 Kia Stinger. The five-passenger fastback sports sedan elicited applause from the audience thanks to its unique–yet classically modern–looks and stellar capabilities. With its multiple engine and drivetrain configurations, luxurious accommodations and steadfast reliability, the vehicle promises to be the highest-performance production car in Kia history.
"Unlike any Kia that has come before it, the Stinger really is a dream car for us, and here today in Detroit, that dream is now a reality after years of commitment and hard work from a passionate group of designers, engineers and executives around the world," Orth Hedrick, vice president of product planning for Kia Motors America, said during a speech at the auto show. "From its GT concept-car origins to the years of tuning and refining on the legendary Nurburgring circuit, no detail was too small to be obsessed over, and the result is simply stunning."
The 2018 Kia Stinger has been highly anticipated by Antioch Kia dealers ever since the news came out that Kia was testing the vehicle on the grueling Nurburgring racing circuit. Shortly after the GT concept was unveiled at the 2011 Frankfurt Motor Show, the automaker began testing out the vehicle's handling on the Nurburgring circuit to ensure an exceptional driving experience for Kia customers.
The strenuous testing comes through in the vehicle's design. Created to express a "muscular confidence," the 2018 Stinger features rear-wheel-drive proportions, a long hood and short front overhang, an extended wheelbase to create a spacious cabin, and a long rear overhang with strong shoulders. The vehicle's stance and visual balance were designed to give the Stinger an "air of elegance and athleticism, rather than boy-racer aggression," according to a statement from the automaker.
Inside, the Stinger's unique blend of strength and elegance permeates thanks to ultra-soft Nappa leather seats, a leather-wrapped steering wheel, and a sleek dashboard and center console. A large color touchscreen setup features infotainment controls above the vehicle's climate and ventilation panel. A color TFT screen between the car's gauges delivers performance data directly to the driver, including lap times and engine oil temperature.
The 2018 Kia Stinger is available with either a standard 2.0-liter turbocharged four-cylinder Theta II engine (which produces 225 horsepower and 260 lb-ft of torque) or a 3.3-liter twin-turbo V6 Lambda II engine (which produces 365 horsepower and 376 lb-ft of torque).
To find out when the 2018 Kia Stinger will hit dealerships, visit a Kia Dealer near you. At Raymond Kia we're always happy to provide with you the best, most up-to-date information on upcoming vehicles and current models. Come see us today.