Kia Announces New 2018 Kia Sorento Upgrades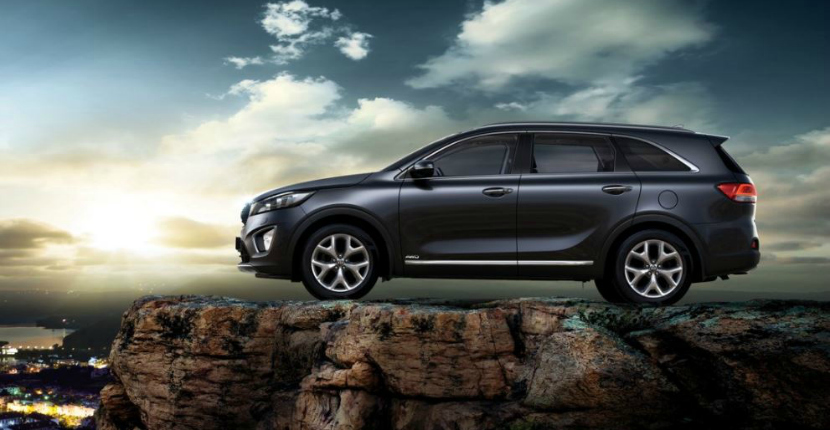 With the news that the Kia Sorento, Kia's flagship SUV, recently broke production records, Kia fans have been celebrating the automaker's remarkable achievements. On May 1, the automaker announced that it had manufactured its one millionth Sorento at its West Point manufacturing facility in the state of Georgia. Now, Kia has unveiled its latest update to the beloved vehicle and the upgrade might surprise you.
Kia started production of the Sorento at the end of 2009 after investing more than $1.1 billion in the vehicle's engineering and development phases. The automaker also invested heavily in revamping its manufacturing plants. Luckily, all that effort paid off–over 2.4 million vehicles have been produced at the West Point plant and over 15,000 jobs have been created thanks to the success of the vehicle.
"The Sorento is a special product to our Kia Motors Manufacturing Georgia (KMMG) team as it was the first vehicle assembled at our Georgia plant," Harrison Shin, CEO of KMMG said in a recent statement. "Our team is committed to building the best vehicles in the world right here in West Point, Georgia, and we dedicate ourselves to world-class quality each day."
That commitment to quality will be echoed in the recently-developed 2018 Kia Sorento vehicle. The new car has received interior and exterior makeovers to "push the model upmarket [and] bolster its appeal."
Drivers who are considering picking up the new 2018 Kia Sorento from their local Antioch Kia dealer might be wondering what they can expect from the refreshed SUV. Luckily, Raymond Kia has the scoop.
The new 2018 Sorento will feature a "tiger nose" grille styled by renowned designer Peter Schreyer that joins the vehicle's reworked headlamps with new LED daytime running lights for a unique–and super practical–new twist. Kia's ubiquitous ice cube-inspired foglights will appear along the bottom of the SUV's retouched bumper and slight upgrades to the vehicle's rear will round out the modern changes to its exterior appearance.
Inside, drivers will enjoy luxurious updates, including a reworked steering wheel and gear selector, premium perforated leather textiles throughout the cabin and quilted leather trim accent details. The vehicle will still seat seven passengers just like its predecessor and comes with a powered tailgate. Most importantly, the Sorento's safety suite has been upgraded to include Autuonomous Emergency Braking, active lane keeping assistance, blind spot monitoring and active cruise control.
Pricing for the new model is currently unavailable but we'll be sure to update you once the 2018 Kia Sorento is for sale on our lot. Visit Raymond Kia for all your Sorento needs. If you can't wait for the 2018 edition just come check out the 2017 model, ask all the questions you want and maybe even take it out for a spin around the block.