2020 Kia Soul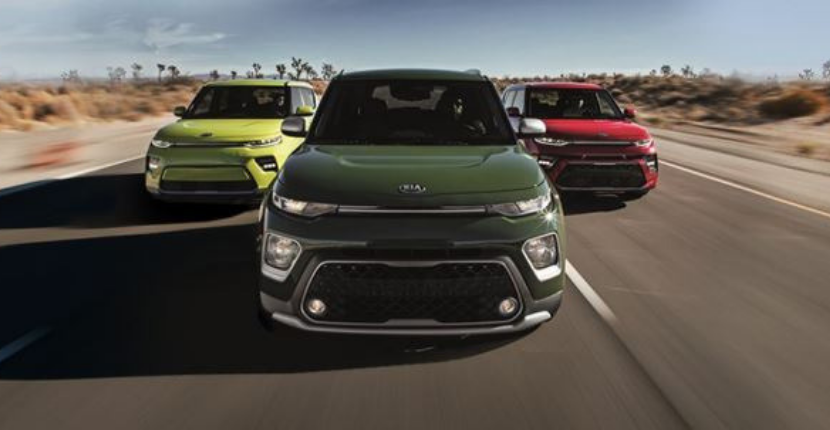 The Kia Soul sparked controversy due to its box-like body shape when it first hit the pavement in 2009. Some people were oddly attracted to its shape, while others were less attracted it to. Now in its third generation, the 2020 Kia Soul is back and bolder than ever!
This premium compact car has the body shape of a crossover. New exterior features include thin headlights, an overall increase of 2.2 inches, a larger front grille, optional LED lighting elements, a 3D tailgate design, a flat roof design, optional fog lights located in the lower bumper, larger wheel sizing of up to 18-inches, and the most exciting – an updated boxy style design! Additionally, the 2020 Kia Soul includes several options for a two-tone paint job.
Moving onto the interior of this compact car, it is hard to miss the new elements that are now included. This includes but is not limited to Android Auto, Apple CarPlay and Bluetooth support, an optional 10.25-inch HD color touchscreen, an optional 8.0-inch heads-up display, optional sound-driven mood lighting, extra 0.2 inches of front legroom, 0.3 inches less of rear legroom, and optional due automatic climate control. Further, the 2020 Kia Soul now includes a rouder center console, a more square-like shifter, wireless smartphone charging stations, and an upgraded stereo.
Let's talk power. The 2020 Kia Soul is available with a 2.0L "Nu" four-cylinder engine that produces 147 horsepower as well as 132 lb-ft of torque. Drivers can choose to pair this engine with an Intelligent Variable Transmission, or they can opt for a six-speed manual transmission. This vehicle is also offered with a turbocharged 1.6L inline four-cylinder engine that produces 201 horsepower and 195 lb-ft of torque for drivers looking for a more powerful and speedier vehicle. Moreover, this engine is paired with a seven-speed dual-clutch transmission.
Click here for more information or visit your Antioch Kia dealership to view new Kia models for sale. Your Raymond Kia dealership is eagerly waiting to lend a helping hand.