Kia Teases Upcoming EV Commercial Vans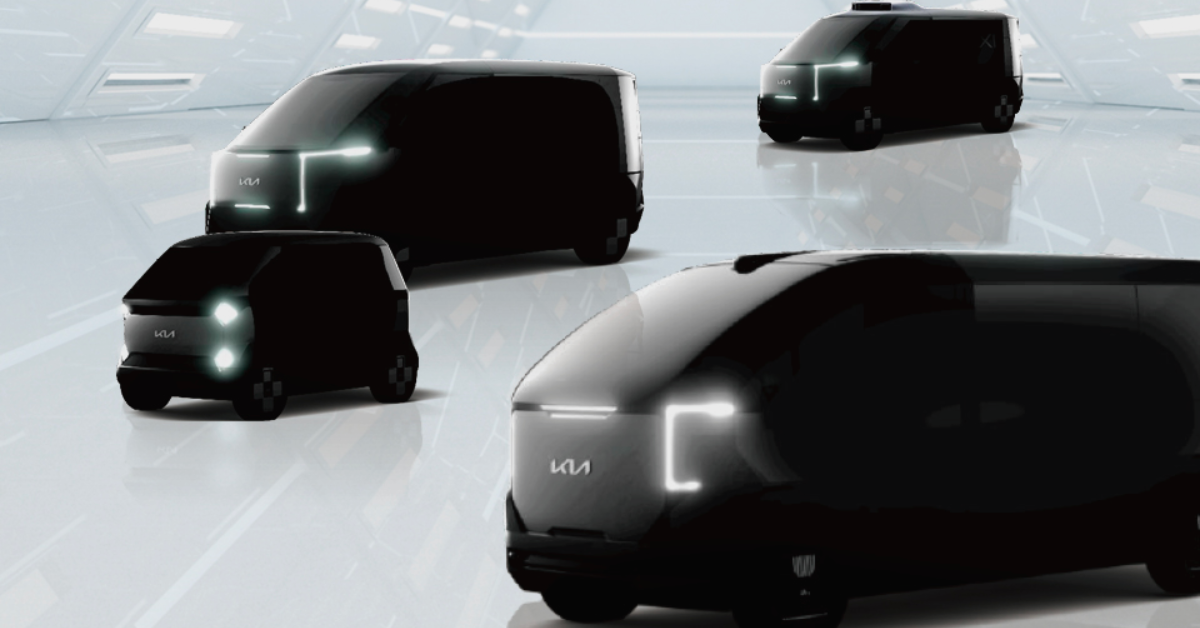 The world of automobiles is going electric, and Kia clearly doesn't intend to be left behind. Sports cars like the Kia EV6 that are already quietly dominating the EV market demonstrate that Kia is poised to become one of the leaders in electric vehicles. While other car manufacturers are focusing on trucks and heavy equipment, Kia has apparently already found its niche in commercial EVs.
Commercial vehicles are a quiet yet massive market that Kia has tapped into. The Niro Plus recently became one of the first electric commercial vehicles, used for taxi and ride-sharing purposes in South Korea. Kia has continued their foray with a lineup of electric commercial vans.
The Future is Now
The first electric commercial van by Kia has been termed SW. A mid-size van, Kia apparently also has plans for smaller and larger models. Aesthetically, the SW is the most futuristic EV the market has yet seen. A jet-black exterior accented by cyan lights and a silver Kia logo invokes a cyberpunk feel. Clean, glossy surfaces are complemented by hard angles and edges, promising a bold and imposing statement as it rolls down the road.
We don't yet know much about the technical specifications of the car, however, based on Kia's current EV lineup, there is plenty of reason to expect top-of-the-line performance and capability.
What Comes Next?
In addition to the SW, Kia has plans for larger and smaller size vans of the same look and feel. These vans are slated to arrive on the market in mid-2025. Kia claims they will be able to produce up to 150,000 units per year, primarily for the Asian market. It is unclear if Kia has plans to expand to the North American market, but we plan to keep our fingers crossed!
Here at Raymond Kia, we are excited for Kia's expansion into this clearly rich market of purpose-built vehicles. We are huge fans of the design of the SW, and we hope that Kia incorporates many of those same elements into their consumer EVs. As Kia continues to expand into the EV market, we are excited to stock all of Kia's new and impressive vehicles. Come see some of them for yourself! Simply search for Raymond Kia, and our expert sales team will be happy to show you why Kia is one of the best EV car manufacturers on the planet.