Preview the 2023 Kia Sportage Color Options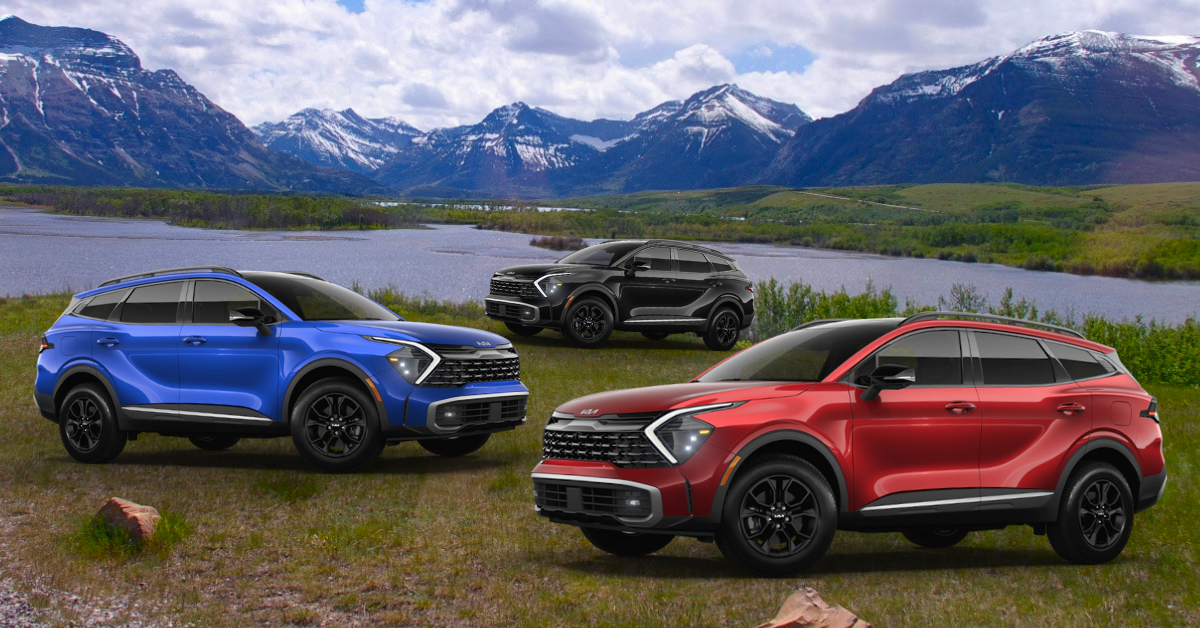 It's April and that means it is almost time for the 2023 lineup to make its debut. No car has more buzz surrounding it than the 2023 Kia Sportage. Once an underpowered economy SUV, it now represents one of the best vehicles on the road, with intuitive features and surprising power—all at an affordable price.
What better way to make statement than an overhauled exterior? Bold, sleek, and sophisticated, the new aesthetic of the Sportage compliments its impeccable driving experience. Read on to learn more about the 2023 Kia Sportage's color and trim options.
Bold Color Schemes
Ebony Black, Sapphire Blue, Snow White Pearl—the Kia Sportage color schemes are both stylish and bold. Glacial White Pearl with Ebony Black accents invokes an elegant tuxedo, while Dawning Red evokes excitement as it rolls down the highway. The Sportage's striking grill creates a feeling of adventure, ready for whatever rugged path you'll take it down. And with high utility roof rails and best-in-class cargo space, the Kia Sportage lets you bring it all with you, from the family to the camping supplies!

Refined Interior Design
An overhauled interior is a welcome addition to the 2023 Kia Sportage. Designed with an emphasis on outdoor light and visibility, the Sportage lets you enjoy the great outdoors from the comfort of your vehicle.
A panoramic sunroof allows you an impeccable view of the world around you, while 12.3 inch displays make navigating and music tuning a breeze.
A heated steering wheel, ventilated front seats, seat side charging ports, and more come standard on the 2023 Kia Sportage. Premium SynTex seats detail the interior, giving the Kia Sportage a premium look and feel in a wide variety of colors.
Advanced Safety Features
The Kia Sportage also comes with a host of advanced safety features. Blind-spots are protected with collision-avoidance technology and a view-monitor. Emergency auto braking technology keeps you ahead, even when you fall a bit behind.
Visit Raymond Kia Today!
As one of the first 2023 vehicles to be previewed, the Kia Sportage has set the bar high. It seamlessly blends form and function in a lavish SUV with an affordable price. Here at Raymond Kia, we are thrilled to debut the 2023 Kia Sportage next year, and are ready to show our customers exactly what makes this compact SUV so desirable.
Stop by our Kia dealership today to learn more about the 2023 Kia Sportage!