Why is the Kia Carnvial an MPV?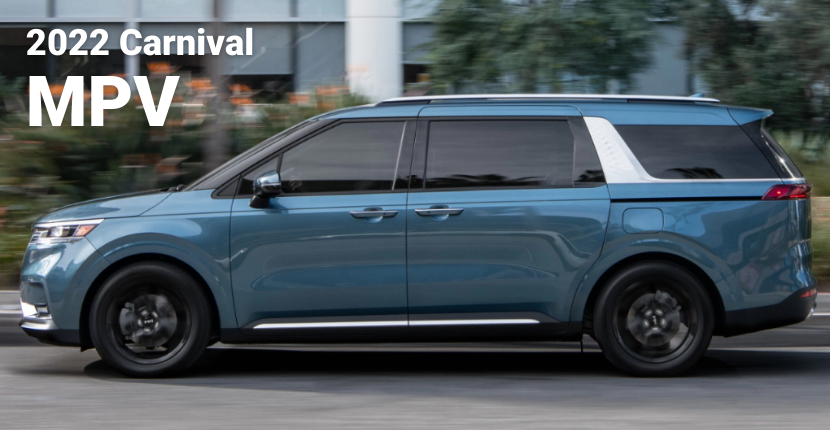 The all-new Kia Carnival MPV is here! We're excited to have this new vehicle added to the Kia lineup and available at our Antioch area dealership. You may be wondering though…what is an MPV? We're here to give you the answer! And explain all of the wonderful features that deem the Kia Carnival an MPV.
What Does MPV Stand For?
MPV means "Multi-Purpose Vehicle" or "Multi-Person Vehicle". This means it was built to be adaptable. It can easily transport a large number of people and/or cargo. It's great for large families, people who are traveling and need to pack a lot of equipment, such as for camping, and for carpoolers.
Is the Kia Carnival MPV a Minivan?
It's close, but not exactly a minivan. While the Kia Carnival has the dimensions and versatility of a minivan, its exterior design is that of an SUV. It is boxy and looks more like a SUV with an extended wheelbase. Because of its more modern styling it is a great option for those looking to transition from a sedan or hatchback into a larger vehicle, that is not the traditional "soccer mom" van.
Top MPV Features in the Kia Carnival
Slide-Flex Seating System: The 2nd row middle seat slides forward for access to the front row passenger. It can also fold down into a table for the 2nd and 3rd rows to utilize.
Adaptable Cargo Room: There is the option to remove the 2nd row seats. And the 3rd row seats can sink into the floor. This way you have the flexibility to make room for many different types of cargo you may need to haul.
Smart Doors and Trunk: You can open and close all doors and the trunk hatch with just one touch. They can respond to your presence, opening as you come near the Kia Carnival and closing as you walk away.
Towing Capacity: The Kia Carnival MPV's powerful V6 engine can tow an impressive 3,500-lbs.
You can find the new Carnival MPV from Kia at our dealership on Route 173 in Antioch. Just a short drive from Kenosha, WI and other surrounding areas!