The Fastest Charging Electric Vehicle Is a Kia!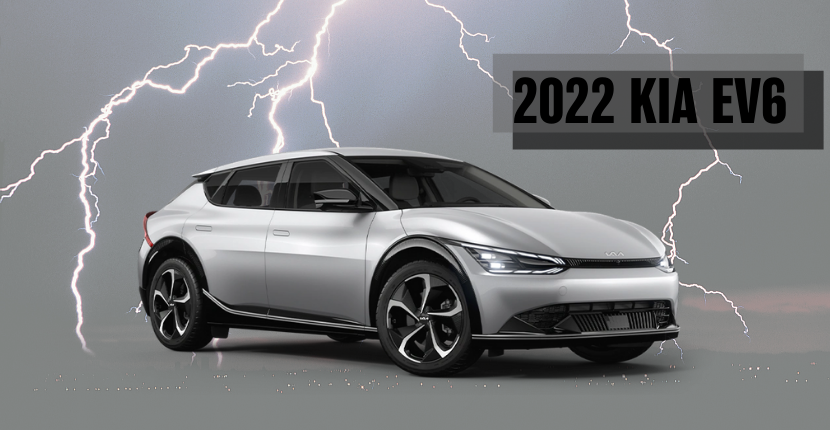 Kia recently introduced a new electric vehicle that can charge in less than 20 minutes! The all-new Kia EV6 is a major part of the company's shift towards electric vehicles. With the fastest-charging electric vehicle, Kia is addressing a traditional point of tension in the electric vehicle market. Charging time sometimes holds customers back from switching to an electric vehicle. Find new or used Kia's near me at Raymond Kia Antioch!
The Future for Kia
To reflect its shift to electric vehicles, Kia is dropping the "Motors" from its name and introducing a new logo to highlight the brand's new focus. Driving towards the future, the new EV6 is the first vehicle to manifest the company's identity shift towards electrification. While the EV6 leads the charge, there will likely be an entire lineup of Kia electric vehicles. 
Russell Wager, the vice president of marketing at Kia, said, "We're changing our name because we are no longer just about vehicles, we're talking about sustainable mobility solutions. Part of that is electrification, and part of that is purpose-built vehicles."
Shifting to Electric 
To address climate change, the Biden administration is allocating billions of dollars to promote electric vehicles across the country. This money will be spent on domestic manufacturing, research into emerging technologies, infrastructure support for EV charging stations, and more. The U.S. auto market has long been shifting towards electric, but these new initiatives will make it even easier for manufacturers and customers alike. 
Charge in Less than 20 Minutes 
The all-new EV6 is Kia's first electric SUV without a gas-powered or hybrid counterpart. Available for purchase in 2022, the performance EV6 gets up to 300 miles on a single charge. With this impressive rating, it compares to the performance version of the Tesla Model Y electric crossover. On top of that, the EV6 will solve one of the typical pain points of EVs by offering the 800-volt system, which allows it to go from a 10 percent charge to 80 percent in less than 20 minutes. 
Offering a Great Price and Additional Savings 
Addressing another issue customers sometimes have with EVs, the EV6 starts at an affordable price. Typically, the average cost of an EV can be more than $19,000 more than a gas-powered vehicle. However, the price of batteries has dropped precipitously over the last 10 years, and analysts predict the price of EVs will be cheaper than their gas-powered counterparts within the next five years. 
For additional savings, electric vehicles, including the Kia EV6, are eligible for a nearly $7,500 federal income tax credit if the vehicle was purchased new in or after 2020. Even better, fuel savings from driving electric can reach up to $4,700 over the first seven years of ownership and maintenance savings can range from $6,000 to $10,000 over the life of the EV. 
Kia Dealer Near You 
Here at your Antioch Kia dealer, Raymond Kia, we treat our customers like family. Knowing how we can make your experience with us better than ever, is at the heart of our business. As car owners, we know the kind of service that we expect. Whether it is buying the all-new EV6 or taking your car in for routine maintenance or repair, we are a Kia dealer that you can trust. Your search for a "Kia dealer near me" ends here.