New Kia Smart Car with SoundHound Voice Assistant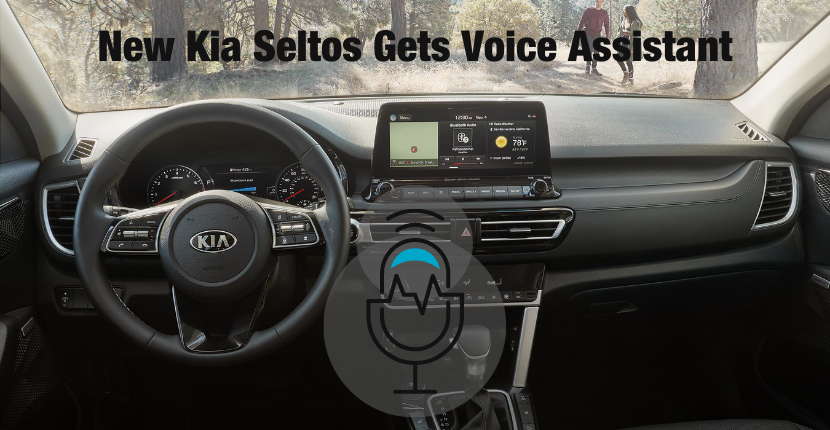 Many people are used to telling Google Home or Amazon Alexa what to do with just their voice. They say a command and the technology listens and does what it is told. Soon, this voice command technology will be stretching even further. Kia has paired with SoundHound to bring you a smart car that follows your voice commands. Learn more about this below.
Kia is an automaker that has brought you a lot of great vehicles like the Kia Soul, Kia Seltos, and more. SoundHound is a voice AI developer that is a big part of the voice tech industry. These two companies are pairing up to bring you a vehicle with a voice assistant. How will this work? Let's check it out!
Kia has UVO Connect infotainment systems that can be found in their vehicles. These systems have touchscreen and they are where users can access different features like entertainment, navigation, safety features, and more. Now, with SoundHound, these users can access these different features with their voice. The voice assistant will answer commands that start with "Hello Kia," so that drivers can access entertainment, change the vehicle temperature, and even more with just their voice.
According to Voicebot.ai, "SoundHound's AI supports the cloud-based voice features, extending the deal that put Houndify into the Kia Seltos last year. As with the Seltos, the voice assistant speaks only English, although it is trained to understand Indian-English accents. Using Houndify also gives the AI a better grasp of casual conversation. The voice assistant can understand that when someone says I feel hot, they are asking for the air conditioning to be turned on, for instance."
Are you excited about having a voice assistant in your vehicle? With SoundHound and the updated UVO Connect software, people will have a voice AI assistant in their car. In the meantime, you can check out other Kia vehicles that may fit with your needs and your lifestyle at Antioch Kia.
Raymond Kia is a Kia dealership near me, and we have a lot of great new and used Kia models for sale. You can come down and take a test drive of the Kia Seltos or the Kia Telluride today.