Don't Let Your Kia's Maintenance Routine Slip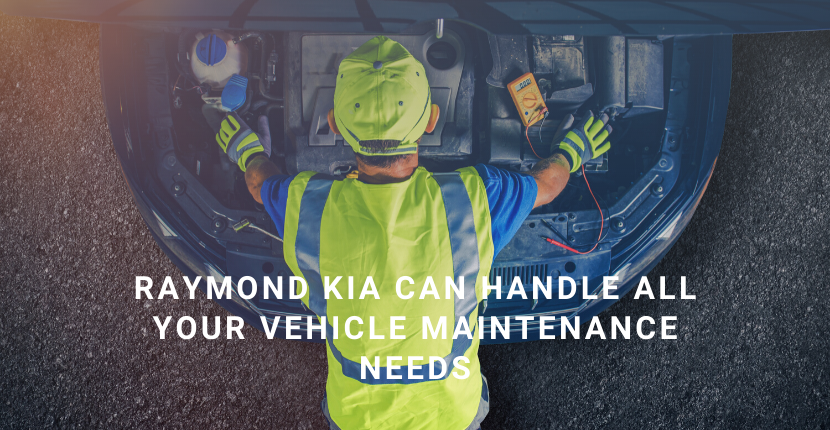 Your vehicle does not work for you unless you continue to maintain it. When it comes to servicing your vehicle, be sure you are staying on top of all your maintenance. If you are in need of vehicle maintenance, don't put it off. Check out some of the common regular vehicle maintenance you need to focus on with your vehicle below.
Oil 

– The oil in your vehicle needs to be changed regularly. This is because bits of metal and dirt come off the engine and go into the oil. When you need to change your oil depends upon your vehicle and the type of oil that you use, but you will probably need an oil change between 5,000 and 10,000 miles.

Tires 

– Your tires should be rotated regularly so that they wear more evenly. This can help them last longer for you. However, tires will also need to be replaced when the tread wears to about 4/32 of an inch.

Filters

 – Your oil filter, air filter, and fuel filter also need to be changed regularly. These filters can become dirty and clogged, which makes it harder for your vehicle to operate the way it should. Your air and fuel filter probably needs to be changed around every 30,000 miles.

Battery 

– Your battery was not built to last forever. This piece of equipment will wear out eventually. Usually, your battery needs to be changed every four or five years or around 50,000 to 60,000 miles.

Brakes

 – Your brakes will also require regular maintenance. Your brake pads, brake rotors, and brake fluid will not last forever. Brake pads are worn down slowly with use and so are rotors. These parts usually need to be replaced around 50,000 or 60,000 miles.

Other Maintenance 

– Above, we discussed the regular routine maintenance you need for your vehicle, but there are other things to look out for as well. Your coolant needs to be replaced regularly, as well as transmission fluid. Hoses and belts will need to be checked periodically. You also will need to have your spark plugs checked at some point. There are a lot of little maintenance things to do with your vehicle, but if you have a good service team that you trust, you can get the work done that you need.
Also, if you are in the market for a new vehicle, we can help you upgrade even in these tough times. Reach out to us today for more information.