A Winter Road Trip: Tips You Need to Know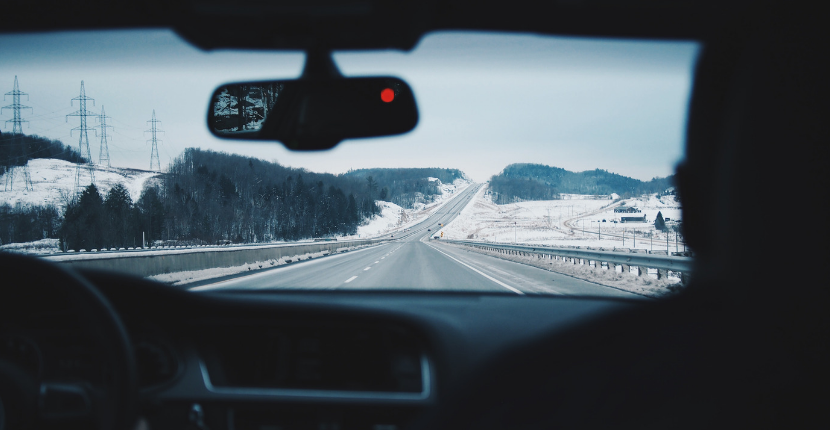 Whether it be the annual family cross-country expedition or just a quick drive to visit friends, every driver must factor the winter weather into their trip. Unlike the summer and spring, the winter brings snow and ice which wreak havoc on vehicles and have the potential to ruin planned trips. Follow the tips below to ensure safe travels this holiday season.
Follow the weather forecast
It is extremely important for drivers to regularly check the weather forecast before hitting the roads this winter. If the forecast calls for heavy snow fall, it may be a good idea to push your trip back by and hour, or until the weather passes. Remember, it is more important to arrive safely to your destination than it is to be on time.
Pack an emergency kit
It is crucial to have your vehicle inspected by a certified mechanic before any embarking on a lengthy road trip. Even then, your vehicle may still experience some difficulties on the road. Having an emergency kit in your vehicle can help combat even the most difficult of situations. Emergency kits should include mobile phone chargers for the car, paper maps, GPS systems, extra windshield washer fluid, an ice scraper, jumper cables, as well as sand or kitty litter.
Be extra cautious
Although drivers should always be cautious on the road, they should drive with even more restraint on bridges. Because bridges tend to be cooler in temperature than regular roads, ice typically harbors on bridges.
Completely clear off the snow and ice from your vehicle
Another way to ensure safe travels this holiday season is to completely rid your vehicle of any snow and ice before hitting the roads. Although no one likes to scrape the snow and ice off of their vehicle, drivers must remember to clear off every window. Not only does this increase the driver's visibility, but it is also saves the car behind you from being hit with the snow from your vehicle.
Click here for more winter driving tips or visit your Antioch Kia dealer to talk to trained professionals about available automotive services at Raymond Kia.