The New and Improved 2018 KIA Rio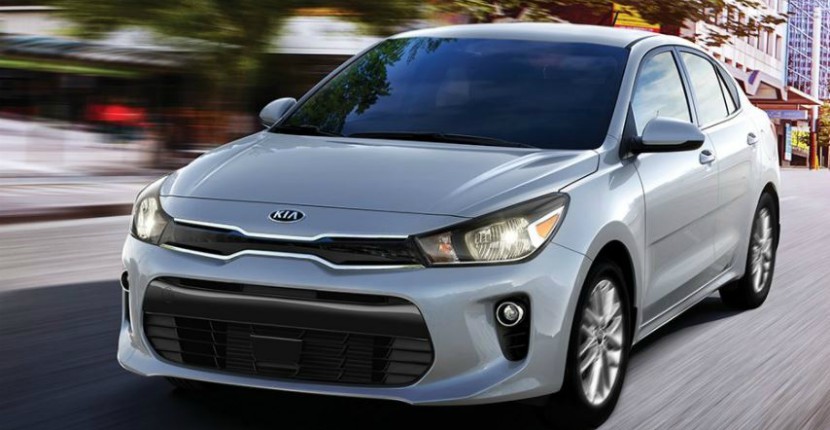 Kia is leaping forward, assuring the rest of us that they are the best they've been yet. An example of this is the updated 2018 Kia Rio, a fourth generation sedan that has been redesigned by 90% but still keeps an incredibly low price. Here's what Kia did with the new model:
The Rio had a face-lift and an interior enhancement. The car rocks a more European look now while the interior comes in two different fabric colors to help you set the tone of your vehicle- a lighter grey/silver concept or a darker, more modern look. The dashboard was updated to a cleaner look, too! The 40/60 split rear row easily folds down, making road trips easy. What's even better is the Rio is now more spacious for the passengers(enough for those six foot tall people) and the seats are adjustable in six different ways.
The 2018 Rio comes in three different trim levels- the LX, S, and the EX. The more you pay, the more fancy gadgets and features come with the car. The starting price is at $14,000 without any customization. Unfortunately it is unknown exactly which features are coming to the U.S., but what is known is that without the updates the Rio comes out to be a pretty affordable car!
The U.S. models of the 2018 Rio will have a 1.6 L four-cylinder engine and a 130 level horsepower. The Rio sounds sporty and even moves sporty with it's updated handling. The Rio goes 0-60 in 8.5 seconds, has a 28/37 MPG, a top speed of 120 MPH, all compacted into a small European car.
Kia is a lower tiered brand under Hyundai and Genesis, meaning it's coming from greatness! Hyundai and Genesis are consistently awarded car brands for their safety, engineering, and aesthetic. Kia beholds the same design concepts and patterns of technology, but shoots for building cars in a lower price range. Do you think they succeed?
Find out more information about the 2018 Kia Rio and other models at the Raymond Kia dealership in Antioch, IL!